Great Group Activities –

Because humans are villagers at heart



Copyright National Lilac Publishing, LLC

Group activities nurture a sense of community and safety, of keeping the village, of being part of something larger than ourselves. They offer valuable networking that can lead to just the right resources for reaching goals. They educate us and our kids.
As Earth becomes crowded and electronic, we connect with hundreds of strangers or acquaintances daily, yet we often don't meet our deeper social needs. So we gather in various shared interest groups, whether hobby, an art or craft, a cause, a holiday, or just the fact that we share common bonds such as family, a neighborhood, a spiritual outlook, a group of third graders, or that we work together.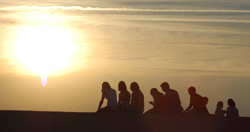 There's a new type of village on the horizon
Today, unlike ancient tribal societies, we can choose our own villages in the form of shared-interest or common-goal groups. The activities we choose may include local food gatherings, teen rites of passage, or a children's tablecloth bee. The best draw out and celebrate our individualism while allowing us to remember we're all One, and help create a village that supports adults and raises the children. Some even raise funds or earn income.
What this site provides for you
The Great Group Activities site offers how-tos and replicable samples for the best activities for groups that we've created and tested ourselves or found through searching and reporting on what has worked for others. It's for friendship groups, teachers, camp directors, group facilitators, neighbors, coaches, fund raisers, business owners, and just about anyone who wants to create a mini-village for a new era.
The site also takes you on a roadtrip to vibrant real small towns, and offers how-tos on finding and creating inspired communities in your own small town or city neighborhood.

It's my honor and pleasure to comment and contribute to this site. Thanks for visiting! We hope you'll come join the fun. -- Barbara Berst Adams

See Contact form below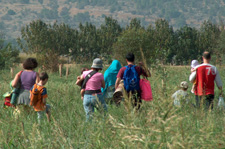 Publisher: National Lilac Publishing, LLC
Managing Editor: Dan Baker
Guest Contributing Editor: Barbara Berst Adams
Assistant Editors:
Amy Rose
Stacey Harrison
Photography and Art Director:
W.H. Dennan
---
Great Group Activities Homepage

---
Custom Search