Paying magazine & podcast markets for fantasy fiction! (Includes some horror & ski-fi markets)
Become a paid professional fantasy writer!
Brought to you by the e-book: Build 100 Worlds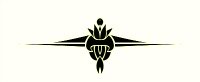 Strange Horizons periodically opens up for submissions (if currently closed to submissions, find out when they're open next and prepare your story ahead of time!) Seeks speculative fiction with a global perspective for its webzine. They pay 10 cents per word for up to 10,000 words, though prefer 5000 or less. So, $500 for a 5000-word accepted story. Opening up next month in November for submissions (closed this month of October). Here's their further guidelines: http://strangehorizons.com/.../fiction-submission.../
This publication -- 'Allegory' -- pays a small fee for fantasy, sci-fi, and horror stories of under 5000 words. We get the impression too many people don't submit their stories in the correct format they request. That can be a deal breaker, so consider their format carefully! Here's their writers' guidelines: https://www.allegoryezine.com/submissions
A paying fantasy fiction market to watch: Mermaids Monthly buys fiction up to 5000 words. Their openings for submissions come and go, so check them periodically. Themes are merfolk and the undersea world. This can include various fantasy underwater folk and creatures including kelpies, selkies, kappas, nagas and beyond.

Paying fantasy fiction market that opens periodically for submissions: Zooscape -- fantasy and sci-fi 1000 to 10,000 word fiction stories on animal fantasy. Anthropomorphic animal creatures such as witch familiars, animal-like aliens, dragons, unicorns... either actually talking or only anthropomorphic in intelligence.

Unique paying market for serialized fantasy fiction! "Radish Fiction" publishes original fiction from various genres including fantasy and science fiction. They release it in small bite-sizes especially suited for smartphone readers with the intention of it being addictive like certain TV dramas. Here's their guidelines: https://www.radishfiction.com/writer.html
--> For most paying podcast markets for your fantasy fiction writing, you do the writing, they do the narrating. Could fantasy fiction podcasts be the next generation of "old time radio shows" -- making it popular again? <--
Podcastle seeks many sub-genres of fantasy fiction "From magical realism to urban fantasy to slipstream to high fantasy, and everything in between." Payment: $.08/word for original fiction up to 6000 words, $100 for reprints, and $20 for flash fiction.
The No Sleep Podcast is looking for horror stories, which they say is a diverse genre and open to interpretation. But, they want to stories to  "scare or unsettle." In most cases, they want first-person. Pays $100 for short stories up to 2,499 words, $125 for regular stories.
PseudoPod seeks horror and dark fiction. "Our audience can't skim past the boring parts, so stories with beautiful language at the expense of plot don't translate well. We're looking for fiction with strong pacing, well-defined characters, engaging dialogue, and clear action." Payment: pro rate of $.08/word for original fiction, $100 flat rate for short story reprints, and $20 flat rate for flash fiction reprints (stories below 1500 words).
The Overcast wants speculative fiction including science fiction, fantasy, steampunk, magical realism, slipstream, or an as-yet-unnamed genre that uses an unexpected angle to look at life and the world. Payment: semi-pro rate of $0.01 per word and a flat rate of $20 for stories less than 2000 words.
AND ALSO:

Paying fiction market periodically open for submissions: Threepenny Review pays $400 for up to 4000 word stories. They also publish poetry and prose, but with fiction they don't specify fantasy fiction, so go to their "Reading Room" and look over the fiction there to see if any of your fiction might cross over into something they would consider. When they become open to submissions, be sure to follow all of their specific submission guidelines. https://www.threepennyreview.com/index.html
Paying market for mystery: As you hone your fantastic fantasy mystery stories, can you flex over into real world mystery to build up your portfolio of paid published work? If so, Mystery Weekly pays 2 cents per word for 1000 to 7500 words (so, $20 to $150). Like all paying markets, they have very specific and unique submission requirements, so be attentive and smart! In their case, a single typo could mean the difference between being published or not. https://mysteryweekly.com/submit.asp
Custom Search