Farm grants

and micro loans

-- you may be surprised at what's available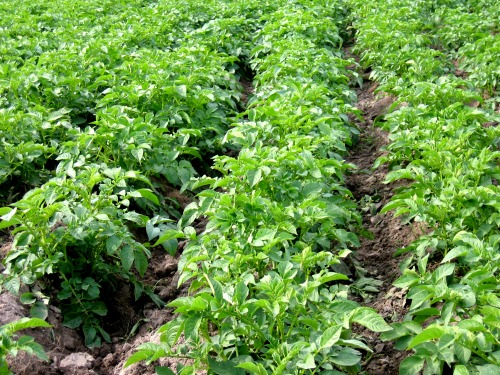 Organic potato field

Copyright National Lilac Publishing, LLC
There are numerous farm grants, farmers' loans, and small business start up loans available. But their sources are dynamic, always changing, meaning new programs come and go, old budgets are cut or expanded.
So the goal of this article is to keep up with the established locations where you can go to check on a regular basis for new or less publicized farming grants or low-interest micro loans.

Some eco-farmers forego farmers' loans of any type and opt for the bootstrap method instead, (save up a little money of your own and start small scale, from that profit grow a little more, then a little more, staying out of debt from the beginning).
But farming grants don't have to be paid back as long as they're used properly, and on occasion there can be good, well-thought out reasosn to obtain start-up loans upfront. Here are some sources:

- Check attra.org regularly for announcements on new farming grants and low interest farmers' loans. As one example, Attra once listed a program to financially reward farmers who are already sustainably stewarding their land. As another example, they keep up to date information on small business start up loans and various farmers' loans through the Farm Service Agency, which gives low interest loans to help farmers and ranchers establish farms and become financially successful.
- The Awesome Foundation, Food Chapter: The Food Chapter of the Awesome Foundation is accepting applications to further food awesomeness in the universe. The Awesome Foundation pools money from micro-trustees to give out $1,000 micro-grants once a month (update: though they still appear active, their grants may have slowed or stopped. Check directly to see if that's true, and if so, if they plan to start up again soon). Autonomous chapters offer funding in specific geographic areas or for specific issue areas. Online applications are accepted on an ongoing basis.
- Regularly check your local agriculture extension agent to see if there are new, temporary or less publicized small business start up loans or farming grants in your area. For example, in New York, Indian Chimney Farm owners were given a grant to start farm businesses related to agritourism. Money was given to upgrade buildings and parking. And the Kansas Rural Center received grants to create successful farmers' markets to help local, small farms succeed. Go to https://nifa.usda.gov/land-grant-colleges-and-universities-partner-website-directory?state=All&type=Extension to find the cooperative extension (called "land grant university) in your area.
- Find funds via development programs in your state at the Association for Enterprise Opportunity. The AEO will help lead you to local programs that support small businesses that need initial small business start up loans of $35,000 and under with five or less employees. Along with capital for small business start up loans, they may also offer business training, technical assistance, technical training and access to markets. The website is microenterpriseworks.org
- The Animal Welfare Approved program has offered grants to improve animal welfare for Animal Welfare Approved farms, farms that have completed an application to join the program, or slaughter plants that are working with an AWA farm and/or have consented to be reviewed by AWA. Each farm applicant may submit a proposal for one project requesting a maximum grant of $5,000. The funding priorities for past grants included improved genetics, increased outdoor access, welfare improvements in the slaughter process, and non-lethal predator control. Update: grants were not offered in 2015 but they hope to provide funds again in the future.
- Find small business start up loans through the Small Business Administration (SBA). It's true that many incorrect rumors circulate about supposed funds handed out by the SBA. So be vigilant and don't fall for online "free SBA money" scams. But there are legitimate financing programs they can help you research and connect with, also. Go to sba.gov, click Loans & Grants.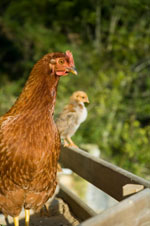 - Check Rural Development at rurdev.usda.gov. They offer information on grants and farmers' loans which have included finances for those bringing small business to rural areas and to help rural people own their own homes.
- Go to sare.org. If your micro eco-farm consists of new research that could help other farmers, such as growing a new crop in your area or creating a new market on your farm via an innovative roadside stand, this organization allows you to apply for farming grants to help pay for the program. It also gives farming grants to increase farm production, educate on farming and more. This type of specialty farm funding can in some cases even replace a regular small business start up loan or farmers' loans.
- Check the Farm Service Agency at fsa.usda.gov. They have offered farmers' loans to family farms that can't find funding through a regular bank. They help both established farmers and new ones, so their funds could possibly act as small business start up loans.
- Whole Foods Market Local Producer Loan Program
Whole Foods Market is providing up to $10 million in low-interest loans between $1,000 and $100,000 to independent local farmers and food artisans. Producers must meet Whole Foods Market's Quality Standards and standards for animal welfare, and they must use funds for expansion and capital expenditures.
Applications are accepted online on a rolling basis.
- Look into the Rural Business Enterprise Grant to see if your farming project qualifies.

- The Value Added Producer Grant is a popular grant for micro and small farms that need funds to turn their crops into value-added products. It can be found at http://www.rurdev.usda.gov/BCP_VAPG.html
- The Fund-a-Farmer Project awards grants for projects that help family farmers transition to pasture-based systems, improve the marketing of their humane products, or more generally enrich the conditions in which the farm animals are raised. Fund-a-Farmer has provided 15 grants of up to $2,500 to qualifying livestock and poultry farmers. Find them at http://www.fundafarmer.org/.
Remember: Sometimes when granting entities announce they've stopped supplying grants, it can be temporary while they await renewed funding. Keep an eye on these programs for possible future funding.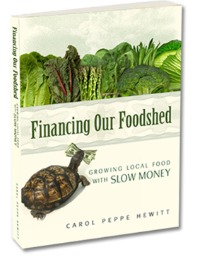 And also:

- Look into a relatively new source of low-interest loans from the Slow Money Movement. From the website of author Carol Peppe Hewitt: the book, Financing Our Foodshed: Growing Local Food With Slow Money, published in March 2013, tells real life stories of 22 Slow Money entrepreneurs – folks who grow, process, distribute, and sell local food – and the motivations behind the people in their communities who become their lenders.
- Obtain free mentoring to secure your farm grant or loan. Once people find appropriate small business start up loans, farming grants, or specific farmers' loans they want to apply for, they need to "get" them by applying properly and being accepted. The sites listed above are loaded with free tutorials and information on how to do this. You can often read past winning applications, also. If you want a free experienced business mentor to help you create a business plan or whatever the small business start up loans or grants require from you, go to score.org where you can choose a mentor who will guide you at no cost, and you can also take free online tutorials to help your business succeed.
---
You may also enjoy:
Alternative healthier honeybee hive

---
Custom Search