Book club ideas!
Copyright National Lilac Publishing, LLC

Here are book club ideas from reading group themes to fun book group  activities that liven up any group.
The possibilities presented here are for kid through grown-up book clubs including those focused on non-fiction, romances, history book clubs and so on. Your common sense will tell you if any are inappropriate for kids' book clubs if that's who you're dealing with.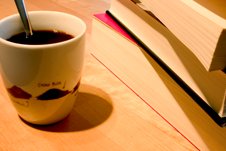 However, be careful of letting your common sense tell you any of the book club ideas are too youthful for grown-up book clubs, if that's what you're dealing with. Go ahead and take that train ride in disguise with your adult history book club, or pass secret notes at the coffee house without anyone seeing with other grown-ups of your spy novel club.
How life gets richer
People who read fiction live far more lives in one lifetime than others. They are tuned in to more outer opportunity and inner beauty.

But if you actually physically partake in book club ideas that turn the stories in your head into physical reality on earth, life can leap into greater richness. It's as though a veil lifts and you see more of the world everywhere you go. These are very rewarding group activities.

1. Visit or re-enact a scene from the book. Here's is one of my favorite book club ideas. After enjoying "Anne of Green Gables," and "The Adventures of Huck Finn," I joined a group of kids and parents alike who had so much fun holding a turn-of-the-18th/19th-century school day in an historical society's one-room schoolhouse. We dressed the part in bonnets and knickers, and brought lunches in tin buckets.
You don't have to get quite that elaborate and it works for all types of genres, not just history book clubs.
After completing your group's book, choose an appropriate (and legal) scene from the book and re-create it (or something similar) as a group activity. Look for scenes that involve doing something your group rarely if ever takes part in. For example, depending on the setting and character: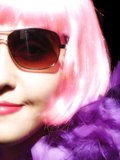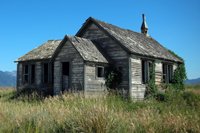 2. Occasionally choose a local author in the genre you're reading, or a book about your actual location. When complete, create a self-guided tour for your group to see sites mentioned in the book or go to places the author herself went for inspiration or research.
3. Do a hands-on project from the book. One of the better known book club ideas is to make something culinary from the book, such as African redbush tea from "The Number One Ladies Detective Agency," now widely available in the USA. There are even fiction book club books for knitters that give knitting project instructions in the back!
But your group can choose even more creative book club ideas. Depending on projects that happened in your book:
4. Look for book-related future local events and time them as a finale activity: Look for agriculture fairs, rodeos, history or renaissance fairs, food festivals, art shows, car shows, science shows, holiday events, and so on, and choose a book with a topic that relates to one of these events, timing the completion of the book to be finished when your book club can attend:
Book club theme ideas: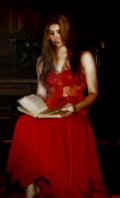 ---
Custom Search