Book club ideas!
Copyright National Lilac Publishing, LLC

The possibilities presented here are book club ideas for adults including those focused on current fiction, non-fiction, romances, history book clubs and so on. But your common sense will tell you if any are inappropriate for kids' book clubs if that's who you're working with instead.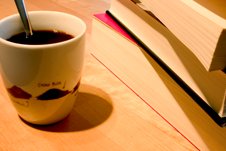 However, be careful of letting your common sense tell you any of the book club ideas are too youthful for grown-up book clubs, if that's what you're dealing with. Go ahead and take that train ride in disguise with your adult history book club, or pass secret notes at the coffee house without anyone seeing with other grown-ups of your spy novel club.
How life gets richer
People who read fiction live far more lives in one lifetime than others. They are tuned in to more outer opportunity and inner beauty.

But if you actually physically partake in book club ideas that turn the stories in your head into physical reality on earth, life can leap into greater richness. It's as though a veil lifts and you see more of the world everywhere you go.
Favorite Book Club Ideas:
1. Visit or re-enact a scene from the book. Here's one of my favorite book club ideas. After enjoying "Anne of Green Gables," and "The Adventures of Huck Finn," I joined a group of kids and parents alike who had so much fun holding a turn-of-the-18th/19th-century school day in an historical society's one-room schoolhouse. We dressed the part in bonnets and knickers, and brought lunches in tin buckets.
You don't have to get quite that elaborate and it works for all types of genres, not just history book clubs.
__________________

After completing your group's book, choose an appropriate (and legal) scene from the book and re-create it (or something similar) as a group activity, or even on your own. Look for scenes that involve doing something your group rarely if ever takes part in. For example, depending on the setting and character:
Go to a small town café for lunch where the spy might have been looking for clues.
Have afternoon tea at a Victorian tea shop after reading your Victorian novel.
Visit the nearest China town, or an Asian food shop or restaurant once your novel set in China is complete.
Enjoy an outing to the local theater if that's where the couple in your romance novel first met.

Take a short train ride wearing disguises and pretend you're different characters while you visit with each other in the dining car (if you have to show picture ID and costume won't work, put on light disguises after boarding similar to your character such as costume glasses, and unusual clothing).
Find a horse farm that allows visitors to volunteer after reading about the wealthy race horse owner.
Have an old-fashioned picnic in a park wearing garb similar to your characters. You can always tell curious passersby you just returned from a Victorian or renaissance fair.
Take a bus ride if your character met his or her lover, murderer, hero or long lost uncle whom everyone had thought was dead at the bus station.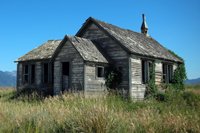 We can't all be lucky enough to visit Missouri's historical society to tour the author Laura Ingalls Wilder home, but look locally for historic architecture similar to your book's setting. Contact your historical society to see what old barns or other buildings are open to visitors.
After reading a book set in Nantucket or Cape Cod, take a walk together at the nearest marina or public boat docking area and go out for clam chowder.
Go to a stock car race or watch a free jazz quartet concert as a group if you've never done these, but your character did.
When finished with your historical novel, have everyone in your book group choose the eldest member of his or her family and hand-write a letter to that person with an old-fashioned feather pen (sometimes available at stationery shops) if your main character communicated this way.
See if there is a Native American/First Nations society nearby and attend dances, demonstrations or gatherings they invite the public to when your Western or otherwise related book is finished.
Go on a horseback trail ride when your Western is complete.
Eat at an East Indian restaurant when finished with your book set in India.
Window shop at an import store or take a guided canoe ride after reading about the adventuresome world explorer.
Attend a local minor league baseball game after your romance novel about the woman who broke up with her two-timing baseball hero lover and fell for a lowly pizza cook instead (then go out for pizza).
2. Occasionally choose a local author in the genre you're reading, or a book about your actual location. When complete, create a self-guided tour for your group to see sites mentioned in the book or go to places the author herself went for inspiration or research.
3. Do a hands-on project from the book. One of the better known book club ideas is to make something culinary from the book, such as African redbush tea from "The Number One Ladies Detective Agency," now widely available in the USA. There are even fiction book club books for knitters that give knitting project instructions in the back!
But your group can choose even more creative book club ideas. Depending on projects that happened in your book:
Plant the flowers your character grew.
Go to the bulk herb section, mix a concoction and cast a spell of love after finishing your paranormal novel.
Find simple modern versions of crafts you noted in the book at craft stores: dip candles, put together a kids' quilt from a kit meant for complete beginners, make a sock doll, or choose a kit-type woodworking project for beginners.
Choose a project from a hobby store and complete a science project after reading about the mad scientist who discovered how to turn sand to gold.
Make or decorate your own personal journals, diaries or explorers' sketchbooks after reading books written as the notes and diaries of their characters. See the article on journal making and writing ideas
After reading about the famous European artist, find a beginners' drawing or painting book and hold a beginners' art salon, following along together in the book. You can even get separate paint-by-number kits and even artsy coloring posters (for kids and adults) for each book club member, and paint as a group activity.

Set up a pirate's treasure hunt for your book club guests after reading about pirates and lost treasures.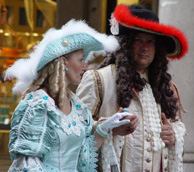 4. Look for book-related future local events and time them as a finale activity: Look for agriculture fairs, rodeos, history or renaissance fairs, food festivals, art shows, car shows, science shows, holiday events, and so on, and choose a book with a topic that relates to one of these events, timing the completion of the book to be finished when your book club can attend:
Right after reading a book set on a cattle ranch, you'll see the cow barn or roping event at the ag fair far differently.
Once your group has completed a novel with a winter Victorian setting, you'll have twice the fun at a local Christmas Victorian themed festival.
If your town is too small to offer authentic ballet or professional dance, find the closest town that has a dance studio for locals and see if they put on public recitals. Then time your romance novel about the ballerina or jazz dance wannabe to be complete right before the recital.
Book club themes:
General book club genre themes include crime, mystery, romance, science-fiction, fantasy, historical/epic/saga, classics, children's, spiritual, philosophy and non-fiction including health how-tos and current social affairs.
Audio book clubs: For those who just prefer audio, turn your book club into an audio one, where you listen to audio books together then discuss afterwards. See the Radio Shows Tradition for more possible book club ideas on audio book clubs.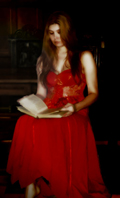 Cookbooks with extra prose: Not all cookbooks are just recipes and instructions. Especially for foodie, travel and history book clubs, some local and themed cookbooks have fascinating facts about local history or how the potato got from Peru to Ireland.

Read plays out loud together... in costume! 
Custom Search