Considering offering overnight farmstays on your farm or ranch? You can evaluate the feasibility by starting with lower-cost portable travel trailer accommodations at first (or perhaps forever).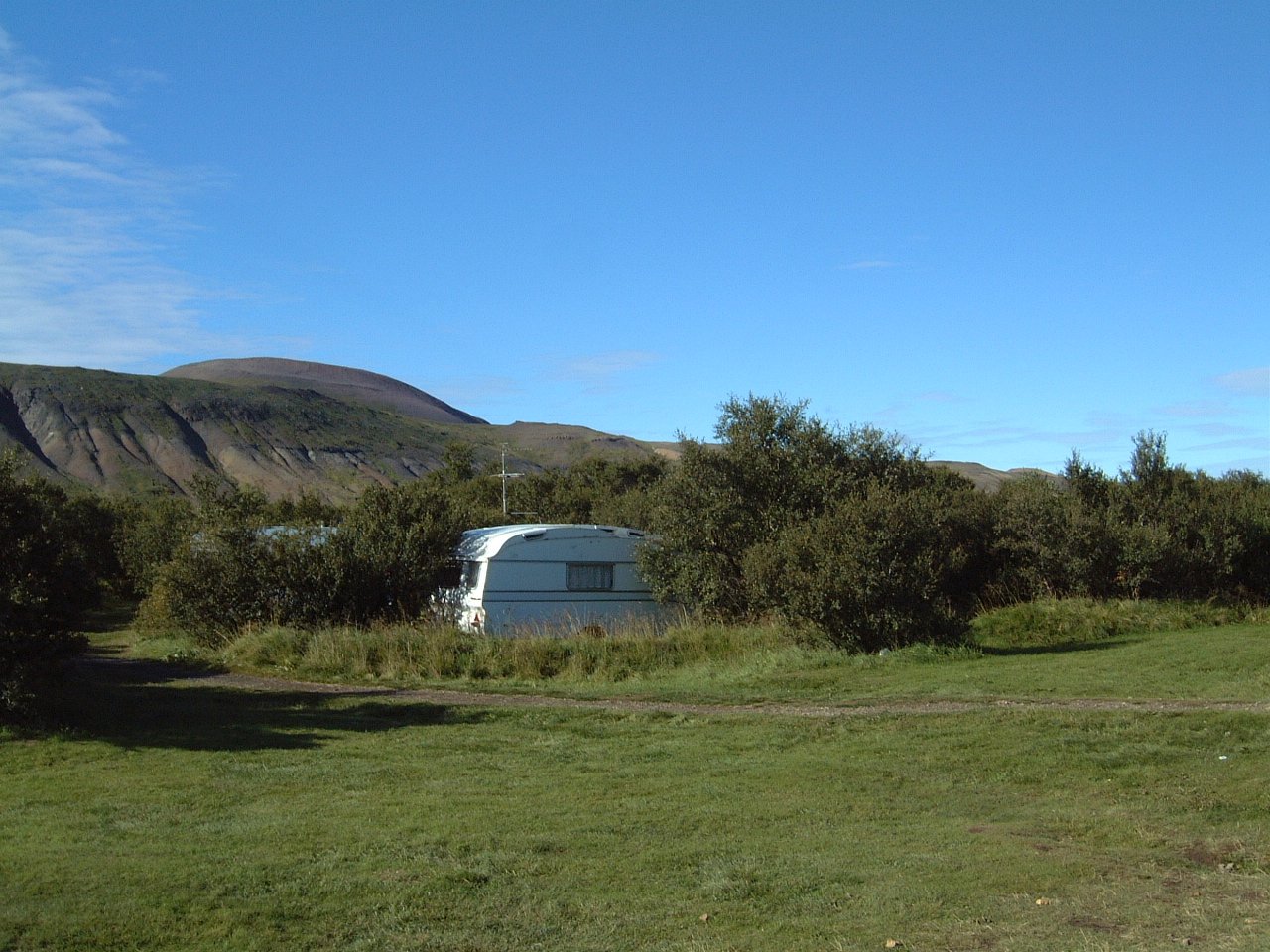 Copyright National Lilac Publishing, LLC. By Barbara Berst Adams with Amy Rose.

Sure, an on-farm restored Victorian B&B or permanent tiny home village on the ranch can be a satisfying agritourism business. But the farm or ranch owner exploring overnight farmstays can first test the waters by offering low-key temporary accommodations such as restored used camping trailers which we'll explore in this article.
What, after all, is it really like to have customers staying overnight on the farm? The land owner can discover whether she slept better or worse at night with guests on the farm, and if he likes offering his farmstay to the general population or would he prefer to screen potential customers in some manner (more on that below). Also, by testing the agritourism farmstay idea out gently at first, ranch owners can better determine if it's best to keep farmstays as a seasonal operation or if they'd prefer it year-round.
Essentials such as agritourism liability insurance and safety precautions will become better understood before investing in major permanent building renovations or new construction. With these lower-key alternatives, rural property owners can eventually decide if they want to keep their farmstays low-key, add other options to them, or eventually completely change to more permanent and higher end offerings. 
By starting out with modest, simpler portable accommodation options, land owners can also learn if their original location on the property was the best one after all, or should in fact the location be moved. Such as to a place with more sunshine, more shade, less wind, more privacy, and so on.
Low-key can be just as desirable as higher end accommodations. 
For every person who wants to luxuriate in a country estate mansion, there seems to be someone else who wants to rough it, or experience the quirky and less common. Restored vintage travel trailers, for example, are considered unique and fun by their fans. While they don't have to be 1950s vintage models or silver 1970s Airstreams, offering spiffed up and charmingly decorated older travel trailers lets guests experience traditional road trip camping without purchasing one and hauling it themselves to the destination.
Below: A camp trailer throw pillow from one of our favorite artists: The little sign on the trailer can be personalized to your own farm's name. And the word "trailer" can be changed to "camper," "RV" or whatever word you choose.

Travel trailers can be moved in and out easily and don't involve their own engine to be maintained as with a motorhome. Being on wheels and small, most locations wouldn't require a foundation permit as one might need to build a small permanent barn or cabin. (Always check your own location's rules and regulations, though. Even if you checked them years ago, they may have changed.)
Enhancing the surroundings of a modest travel trailer farmstay accommodation.
There are also many low-key, less expensive and temporary ways to make your camp trailer farmstay unique and special for your guests, from a homemade or second-hand picnic table near the trailer to pretty quilts inside. Here are a few others for starters (always check your local regulations first about any of these):

If your trailer doesn't maintain a working refrigerator, offer an outdoor ice chest right outside its door. It creates a "camping feel" for the guests, and may feel more like roughing it a little. You can deliver ice daily or every other day, just like the ice man used to in the olden days of home ice chests. But make it easy on yourself and freeze purified water in two 1-gallon jugs per ice chest. Deliver one to the customer and take back the old one to refreeze for the next day's delivery. Make sure the ice chest has a critter proof latch..

Set up an outdoor camping shower with a heatable hanging water shower container. Even if the mini shower in the trailer is working, this offers a fun option.

Offer an outdoor area for hang drying clothes, with a self-propelled non-electric cold water washing machine. Jugs of clean water can be delivered on request, with eco-friendly detergent. Even if people stay over for only a night, they may have a few clothing items to clean.

Offer picnic or backpacking style meals delivered if you're doing this as a B&B. Meant to be eaten right away with no storage.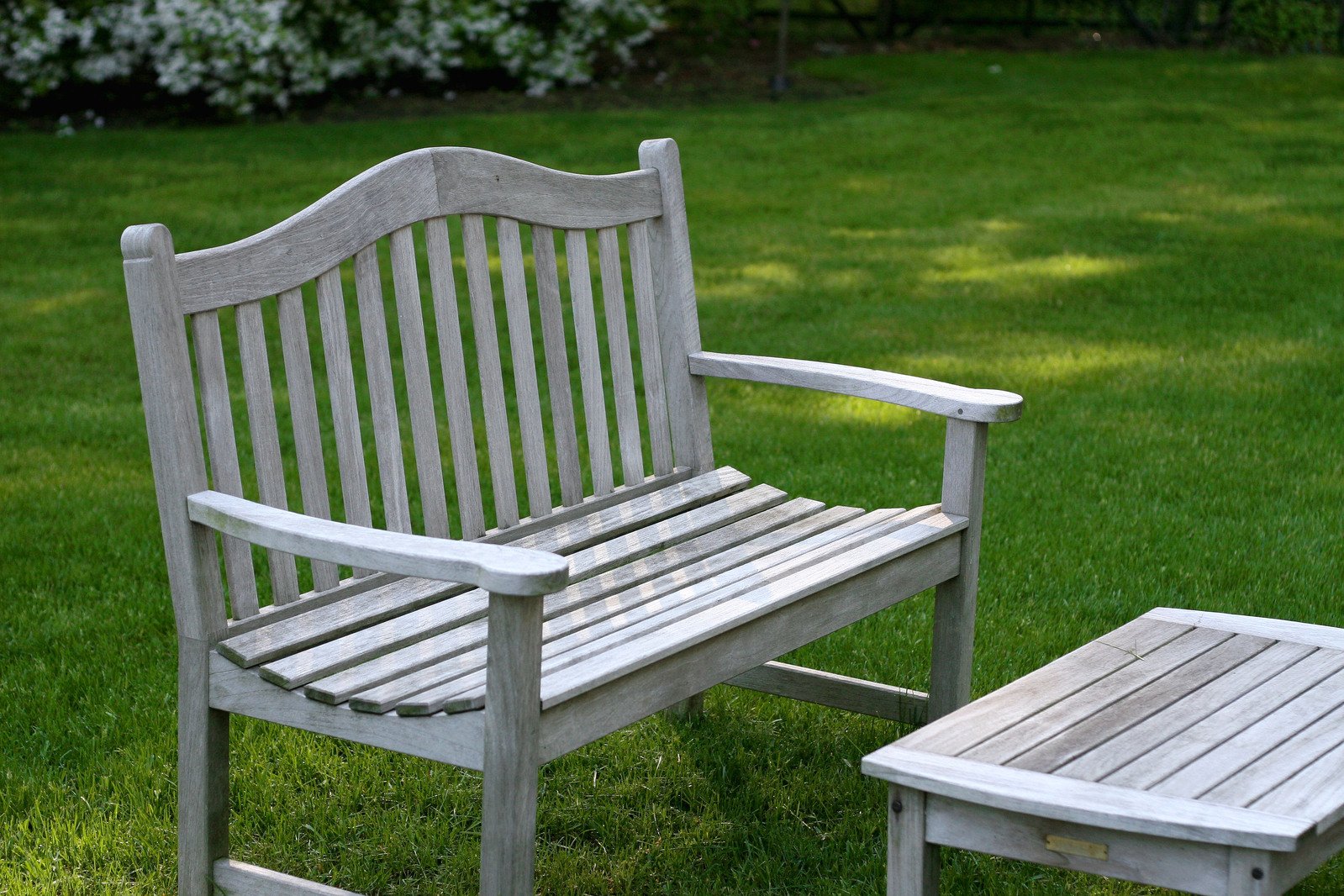 Set up an outdoor seating and/or dining area. One of the most simple outdoor dining spaces is an attractive on-the-ground picnic area with a washable waterproof picnic blanket anchored to the ground at the corners. Remove and clean after each use rather than just wiping it down in place. Certain critters, like voles, may think you put the blanket down on the ground for them personally, and will gleefully create underground tunnels right beneath it.

If your visitors are of the right personality, offer use of yoga mats personalized to your farm, so they can experience yoga outdoors.

Our article on outdoor backyard movies might spark some ideas.
The toilet thing
Offering parked travel trailers as agritourism accommodations, as with offering tent camping, may require some type of toilet, depending on local regulations and/or any camp listing services you sign up with. For example, it may be that they must be provided for on less than 20 acres, but "cat holes" are allowed for campers on more than 20 acres. Self-contained travel trailers offer the convenience of mini indoor bathrooms with toilets for guests. Which means the toilet tanks need to be properly and legally drained into approved sewage systems or septic systems between customers. That may mean pulling the trailer to the location of dumping on your property, or running the proper hoses to it while keeping it in place. Here are a few possible work-arounds:
As mentioned, especially if the property is larger than 20 acres, check to see if toilets aren't required, although you may want to offer them anyway if you're not sure you trust your campers to be responsible at digging cat holes or hauling waste out.

Check your local ordinances to see if RV composting toilets can replace the typical black water toilet tank in your trailer. These still need emptying and cleaning, but the task can be far easier. Look into the various types. Some need electricity to incinerate the waste, some need no electricity but do need minimum temperatures to allow the composting to take place.

See if your state allows outhouses. If so, you could renovate your trailer into a place for sleeping, dining, game playing, reading, showering and washing dishes (gray water) sans toilet, while offering a nearby outhouse. On Mary Jane's Farm in Idaho, permanent wall tents were offered as very popular farmstay accommodations. They were set up in an area with a shared outhouse, outdoor shower and outdoor cooking area, with no toilet, showering or cooking inside the tents. Something similar could be done for travel trailers, perhaps even the option of outdoor showers as mentioned above, as well as outdoor cooking options, but still keeping the trailers' indoor cooking and showering available. 

Simple lightweight portable foldable camping toilets using removable biodegradable bags could be an option allowed in some locations, set up in a portable outdoor private area (such as an inexpensive portable toilet camping tent reinforced well so guests don't have to deal with their bathroom blowing over in the wind.)

Heavier portable toilets could also be placed inside an outdoor private area if outhouses aren't allowed. They keep the waste contained within them and can get heavy. But hauling them to a sewer or septic system may work better for those with hauling equipment than pulling the trailer in and out each time the tank needs emptying.
For ideas and inspiration, below is a before and after of a couple's trailer renovation.

And here's what to look for in buying a used trailer to renovate to make sure you don't purchase a money pit (or to help you know if dragging Uncle Rod's old abandoned trailer out of the back forty is worth it.)

Comment on the above excellent video:
We'd like to also suggest being on the lookout for insect and rodent infestation. Insect issues are usually easy to solve by filling in gaps where they enter and disinfecting where they've been. But serious rodent infestations should probably be a deal breaker before restoring an older travel trailer for re-use as a human shelter. Once they've taken over, their scent invites others to join them no matter where the trailer is moved to. A single trapped and removed mouse may very well have a brood of teen mice inside the wall ready to take her place and to attract new mates into their warm and cozy nests. And they breed several times a year. Rat and mouse droppings carry life threatening inhalant diseases, their bites may carry rabies, and their presence will definitely not prompt your guests to give your farmstay a 5-star rating on a travel site.
Rats and mice defecate and urinate constantly as they move around -- they don't have the mechanism to "hold it" like other mammals do. Bad for hygiene but can be used to discover their presence since it becomes fluorescent under black light. Start by looking for droppings with a regular flashlight, and then buy or borrow a black light flashlight that allows you to see urine trails at night with other lights off. (Keep in mind certain cleaning products and other materials may also become fluorescent under black light, but these flashlights are still valuable and used by professional pest control to find urine trails.) 
If there seems to be a problem too big to handle yourself yet you're set on restoring the trailer to safety, consider a one-time pest control professional who can eliminate the bugs and larger critters already present, can find and plug all openings for insects and larger invaders, and can usually give you advice on how to safely clean the space once they're gone. The good ones guarantee their work and return if the problem isn't solved completely. Take precautions if you have your own pets, guests' pets, farm animals or wildlife to protect from traps or poisons or live rodent removal. There are pest control professionals who operate humanely and without toxic chemicals in some locations. Others are more aggressive and geared toward urban and suburban locations, putting out poisons that kill rodents, seemingly flippant about any creature higher up on the food chain that eats the dead or dying rodent. And, if a rodent dies in a wall, there will be a bad odor to contend with for a month or so unless it's removed from the wall.
Filtering guests, at least at first
In our article on easing gently into on-farm agritourism, you can read various ways to invite only certain types of guests to your farm, at least at first, to increase the odds of responsible, well-behaved people camping on your property. For instance, perhaps you'd like to offer your private camping experience only to non-smoking 55 and older with no pets. Or only to members of your church or other national shared-interest group who are visiting from other states. Perhaps you could focus on the birdwatching community or members of the Audubon Society through word of mouth.
Evolving from low-key portable to offering other overnight agritourism options
Starting out with less expensive travel trailers, or similar arrangements like wall tents, allows you to decide to simply keep your agritourism offerings as is, add to them, or eventually change them completely after you've gained insight and experience. Territorial Farm Stay in Oregon offers a guest RV, and also offers a campsite area for guests to bring their own RV, plus a barn and space that accommodates horses and their trailers. They allow only one family or small friend group at a time, keeping the experience safe and high quality. 
On the other hand, the rustic wall tent farmstay experience on Mary Jane's farm mentioned above served them well for nine years. They eventually made the decision to expand in size and permanence. They added concrete pads, post-and-beam shelters over several vintage trailers, a renovated guest house and cottages, two RV hookups plus sewer, water, and electricity.
As you gain confidence and work out the kinks of hosting guests on your farm, you can decide later whether to invite the general public. At that point, you may want to consider listing agents. For a price and requirements to follow their restrictions, they may offer perks such as handling guest payments or offering no-cost liability insurance. Worldwide and national ones include AirB&B, Hipcamp or free listings on the Agritourism World website or membership with the Farm Stay USA website. Regional and statewide listing options may be an even better match for you. 'Hidden California,' for example, lists unique weekend getaways and the chance to experience "life in the slow lane" in their state. Search for something similar in your own state. You may also find free exposure through the media. "Experience Wisconsin" magazine has listed agritourism farmstay destinations as part of their own journalism articles. Our article on marketing your farmed products lists many other ways, including very low-cost ones, for promoting your farm and farmstay to the general public.
In all cases, make sure you don't jeopardize the farm's security because of issues with guests. Make sure all regulations, liability and damage insurance and damage deposit requirements are met and in place. Have fire prevention and firefighting plans ready. (You may even want to employ goat brush clearing services as a form of wildfire mitigation.) Follow all of your insurance agent/attorney's suggestions for safety to avoid being accused of negligence. 
Before your debut, practice!
Camp overnight yourself in your own accommodations to make sure the experience is as you assumed it would be. Tweek any quirks you discover. Clean it as you would after any guest, then do a beta test: ask a friend to try it out in exchange for honest (not sugar coated) feedback. You'll want to know about fixable negative issues in private before you read about them in a one-star online review. Once you do have your first paying guest, you'll sleep better at night and have much more confidence with practice and beta testing already under your belt.
Custom Search