Barbara Berst Adams Profile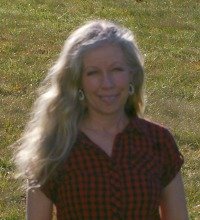 Barb Adams is a writer, editor and photographer for the Great Group Activities site, focusing mainly on the "Small Town Living" , "Rural Community"  and "Micro Eco-Farming" hubs.

Using the name Barbara Berst Adams, she is author of the books Micro Eco-Farming: Prospering from Backyard to Small Acreage in Partnership with the Earth as well as The New Agritourism: Hosting Community & Tourists on Your Farm -- both published by the traditional royalty publisher -- New World Publishing of California. The New Agritourism is sought out and used by both the farming community and agriculture universities.

As Barbara Berst Adams, she is also a long-established print magazine feature article writer and photographer. Her more than 300 published credits, which include front cover feature stories, have appeared in national and international magazines such as The Herb Companion, Acres USA, Heirloom Gardener, BackHome Magazine, AgVentures Magazine, Mothering Magazine, Massage Magazine, Day Spa Magazine, The Writers Weekly, Olive Oil Times, The Growing Edge Magazine, Hobby Farms, Touch the Soil Magazine, Urban Farm and Hobby Farms Home. 
Her photography credits include magazine cover photos, article openers and double-page spreads. Her work has been chosen to contribute to the book, The Best of the Growing Edge International. She is also a consultant for an upcoming documentary film profiling micro eco-farms.

She has traveled to South Africa, London, France, Switzerland, the Netherlands, Liechtenstein, and Mexico. Currently living on an island in Washington State, she enjoys her six grandkids, and traveling to small towns and eco-farms in the US and Canada.

Sampler of articles and/or photography featured on magazine covers









---