How cooking clubs can find intriguing local ingredients and unique regional or world cuisine recipes and cooking instructions
Copyright National Lilac Publishing, LLC

Cooking clubs are popular group activities, and a creative club may also want to tap into eating from local sources and discovering unique world cuisine.
Imagine neighborhood cooking gatherings in the Pacific Northwest making salmon sauce from wild red huckleberries native only to that region of the world.

Or how about cooking clubs in the South in early summer using heirloom southern family blueberry recipes after visiting Blue Harvest Farms in Louisiana, which sustainably grows rare Premier berries that ripen in June.

It's also fun to emphasize world cuisine, such as East Indian, Italian or Chinese, using both locally produced and fair trade ingredients.

Find local and world cuisine cooking instructions and recipes: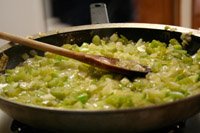 Regional cookbooks can be fun for any cooking club, and can be found in local independent bookstores and at farmers markets. You'll sometimes even find fascinating history related to local and regional cuisine in these regional cookbooks.

Individual regional recipes can be found if you join a CSA, or shop at roadside stands or farmers markets. They're sometimes printed on cards and are usually free with a purchase of one of the ingredients sold at the market. Over time, cooking clubs can collect these, test them, and compile their own personal regional cookbooks.

Find local and world cuisine cooking demonstrations through a local chapter of the Slow Food Movement. The USA and other countries have national chapters which lead to your local chapter if there is one. They often put on cooking demonstrations using rare and unusual local and world cuisine ingredients. They are very fun group activities for foodies. Go to SlowFoodUSA.org if you're a USA citizen.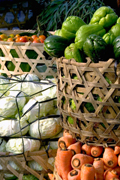 Finding local, seasonal ingredients - Farmers Markets may offer foods like grass-fed free range eggs, artisan cheeses, and produce in season May through October. Find one near you by calling your local cooperative extension (all USA counties have them). Authentic farmers markets are supposed to follow strict rules making sure the products sold are produced locally or at least regionally.

- See if there are any Community Supported Agriculture (CSA) farms nearby. Find one near you at CSAcenter.org or your cooperative extension. These are growing in number, also, and are great sources of local seasonal ingredients. People become members and pay an upfront fee to receive a weekly bag of whatever is ripe. Ingredients usually include at least 20 different items with recipe ideas. See if your group's club can join as a single unit, and base your cooking club's activities around the seasonal produce.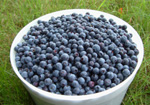 - Look for roadside stands or on-farm stores. These are often more of a mystery to find. LocalHarvest.org may have some farms that describe themselves as having roadside stands or stores on their farms. You can search by location. Also follow local print classifieds and again, your cooperative extension may know of some. You may discover food treasures you can't find anywhere else, such as local berries, fresh herbs perfect for world cuisine recipes, fresh-picked Batavian lettuce, or even raw grass-fed goat milk.

We live near a farm with an honor-system pick-up site for their goat milk and free-range eggs -- what good cook club could resist? But we had to hunt to find it.
- Grow your own! Even just an heirloom tomato plant growing in a bag on your porch can add fun to your group's cooking activities. World cuisine cooking clubs such as Italian and Mexican clubs can certainly enjoy some freshly grown oregano or basil.

Find exotic world cuisine fair trade ingredients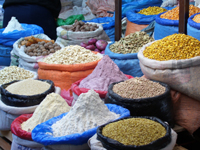 The Fair Trade Federation is a good portal that leads to authentic certifying organizations (which then lead to fair trade products to purchase). Fair trade products help the world, the environment, and can make cooking clubs very fun with their unique products like Ten Bean Soup Mix from the Women's Bean Project.
More and more local stores carry world cuisine fair trade products also. Transfairusa.org helps lead to those in your area.

Produce your cooking club's own cookbook as a sideline business or fundraiser

For that project, you might be interested in one of our affiliate resources on the topic: How to Write a Cookbook that Sells

Also…
Eat out:
For cooking clubs that occasionally eat out together, check eatwellguide.org to find nearby restaurants that serve artisan and locally produced foods.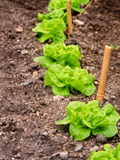 Grow (even more of) your own: Cooking clubs may want to consider actually becoming producers of local foods, either as a hobby or a home business. Hobby foodies and professional chefs alike have certainly done this successfully. Even urban micro eco-farms are reporting as much as $60K annually by growing from residential yards (not that it's fast, simple, and easy to get to that point). See The Center for the Micro Eco-Farming Movement for more information.
---
You may also
home food preservation group activities
kids educational cooking projects
---
Custom Search