Backyard farming and group activities go well together!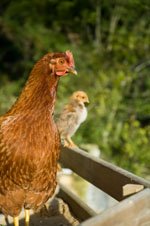 Copyright National Lilac Publishing, LLC
Backyard farming can mean backyard chickens, greenhouses, garden honeybee hives, and raised bed food gardens (see our full Micro Eco-Farming hub for how-tos on mini-farming for profit).

But it can also mean bringing rural-type neighborliness and/or family bonding to life no matter where you live. Rural folks know all about neighborliness -- barn raisings, hay-making community suppers, helping each other get the crops in before the storm. But even farming from the backyard can generate a sense of bonding or community to your neighborhood or family as well.
Using the group activities below as part of your mini farming venture can mean sharing with others and lead to a closer knit community which includes knowing everything is okay while you're at work or on vacation with your neighbors watching out for you.

The backyard chicken coop raising

Remember old-time barn raisings? Hold a backyard farm chicken coop or chicken tractor raising. Make sure you have all the materials up front. Then invite neighbors to help build your backyard chicken quarters in trade for an incredible brunch, front yard spaghetti feed or pizza party. You may prefer their help in erecting a chicken tent instead. Here's a short story of one backyard chicken tent.

The camaraderie initiated by this usually means they'll celebrate with you when you bring your first chicks home, discover your first laid egg, and will help watch out for chicken predators.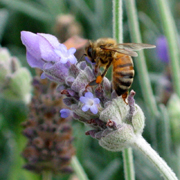 The garden honeybee hive raising
Do the same for help in building and setting up a backyard honeybee operation. The previous link takes you to an article about an easy-to-build alternative backyard honeybee hive that some consider healthier for bees and easier for people to operate. It allows you to harvest honey and beeswax as well. Not all neighbors want bees in their own backyard, but they may like having one in your yard to help with local pollination and to know they're helping the environment.

Either offer an after-built celebration meal or trade their help for loaves of sweet breads and muffins baked with honey that they can take home.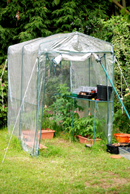 Hold a free neighborhood greenhouse, rain barrel or raised bed garden workshop
Rain barrels help collect free water for backyard farming. If putting one in yourself, invite your neighbors to come see how it's done as long as you're doing it anyway. Do the same for constructing a raised garden bed or greenhouse. They'll appreciate the free advice and inspiration to do the same. (Or, turn these projects into group activity "raisings" as with the chicken tractor/coop and beehive raisings above).
A wren birdhouse building party
Backyard farmers usually appreciate natural pest control. Wrens eat insects but don't eat garden fruits, and are territorial during the mating and baby-raising season -- chasing away fruit eaters. Attract them to your neighborhood by hosting a wren birdhouse building gathering. Hand out materials requirements for everyone to bring to the group activity, and build them together, each taking one home. Your local Audubon Society will tell you dimensions and when wrens arrive in your neighborhood in spring.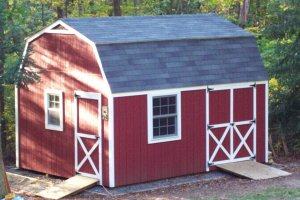 Go ahead and have a barn raising! Just make it miniature, as in a backyard shed.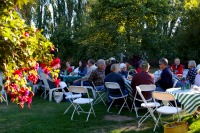 Agree to share backyard food garden harvests
I got this idea from my urban sister. Neighbors with food gardens agree to concentrate on growing extra of one specific crop to share during harvest season. One might focus on tomatoes, another on heirloom potatoes, and another on green beans. Urban farms sometimes have issues with appropriate amounts of sunshine when tall surrounding buildings block the sun. One neighbor may have more shade or dappled sun, good for lettuces and mint herbs. Others may have more sun for tomatoes, beans and cucumbers. Share the harvest as it becomes available. Have a neighborhood harvest potluck in late summer to celebrate and plan next year's food garden sharing program.
---
You may also enjoy:
Alternative healthier honeybee hive

---
Custom Search