Youth Group Activities
Copyright National Lilac Publishing, LLC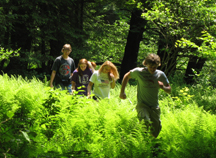 The youth group activities provided here are used by schools, independent groups of parents, shared interest organizations such as churches and  eco-spiritual gatherings. They are described here for adults who may want to replicate them for the youth they work with.

Some are even adapted to more casual gatherings such as teen birthday parties, especially the youth group activities and games that provide fun ways to learn about money. Youth (in this case, people around age 14 to early 20s), have always had high bursts of energy and a healthy rebellious bent. But "over-extended adolescence," the sub-culture wasteland from ages 8 to 30, is said to be an accident of the late 20th century.
To help return a healthy village back to today's youth as they reach for an ever-changing electronic and hopefully green and prosperous society, we've either created and facilitated -- or scanned the globe for -- activities with young people that lead to their mature inner guiding wisdom.
Here are some of the activities for youth linked from this hub: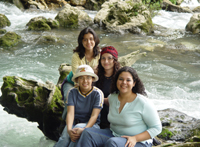 Some youth group activities and games can make miracles happen, even with teens!
I've seen an angry adolescent male suddenly become a new person, as though a connection to something much higher was suddenly ignited inside him, just from a creative writing youth group activity which he clearly did not want to participate in at first. That's just one of many stories of how far more satisfying youth, and therefore all of society, can be.
The 20th Century accident doesn't need to continue
In growing, prosperous cultures of the past and present (far and few, but they did/do exist), kids were part of the village itself which automatically provided real life youth activities, and youth had a productive place to spend their energy. Already part of society, they had been taught well and went out into it eagerly to either add to its current productivity or aim to solve challenges all societies will always have, and make changes for the better.
The more activities for youth reach into real society -- such as setting up youth micro-businesses in the real world -- the better we can return to a society with healthier minded youth as our allies.

---
You may also be interested in Parenting Help. An article on restoring harmony in families with kids of all ages, including teens.

---
Custom Search