Valentine ideas: Re-enact an historical Valentine assembly line
Copyright National Lilac Publishing, LLC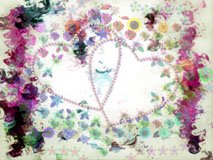 Valentine ideas like the one below reveal intriguing valentine history while acknowledging current trends -- such as the revival of valuing hand-made items and enjoying group activities.


(You can also create and customize your own professional Valentine cards here at our Zazzle affiliate)

First, the Valentine card history

Our kids are still taught that Henry Ford invented the first large economically successful American assembly line. But that "Father of the Assembly Line" was really just improving on the 1901 work of a man named Ransom E. Olds. And before that, there were others, including a "Mother of Assembly Lines."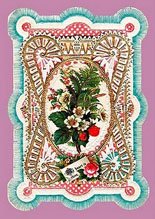 In the mid-1800s, American Esther Howland received an ornate hand-made English Valentine, and then began importing the needed goods from England and making and selling her own. She received so many orders, that she developed a thriving assembly-line operated Valentine business that grossed $100,000 a year (in the late 1800s!). A smart business woman, she retired wealthy in 1881 and sold her business to the George C. Whitney Company. The image to the left is one of Esther's cards.
For this Valentine's Day project, recreate that assembly line with your group.

How to do this Valentine's Day project
Make a prototype of a handmade Valentine that has enough assembly jobs for the number of people you want in your Valentine Assembly line (folding, cutting, gluing, trimming, stamping, coloring, applying stickers, etc.). (See Valentine image ideas at the bottom of this page)

If there are many people for this group activity, you can manufacture more than one prototype, or simply have multiple assembly lines for the same Valentine. For Valentine card variety without changing the main Valentine supplies and production line of the Valentines, use a variety of card stock colors or thick papers for the main Valentine piece, such as interchanging antique paper, bright red paper, and marbled paper.
Gather your Valentine supplies and set up the Valentine assembly line project with plenty of space and seating for each segment of the manufacturing process.
Gather your workers and tell the story of Esther Howland. Show each step of the Valentine-making process, then assign jobs. Begin the process in slow motion, working out any kinks, then pick up the pace. Have an attractive place to stack the growing number of Valentines in visible view of the workers.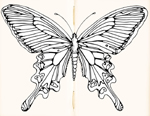 Why this project is a favorite among Valentine ideas
Participants love the group energy and satisfaction from being a valued part of creating quantities of a beautiful product. Many people (though there are exceptions) don't want a lifetime of assembly line work. For them that's overdoing it. But participating in a short term historical re-enactment Valentine's Day project allows the group fun of it to emerge.

Assembly line Valentine ideas
Add an additional purpose to the Valentine making project: Send the valentine cards to soldiers (you can find addresses of soldiers who don't get a lot of mail online), to a homeless shelter, nursing home, or just out to extended family.

Making Valentine's is classic among school Valentine's Day ideas. If you're working with a classroom, each child can take one home to Mom, Dad or another caretaker. Or, sell them as fundraisers bake-sale style February 1st all the way until February 14th afternoon. Handmade Valentines are back in style again. If your Valentine supplies aren't donated, you may need to look into wholesale art and craft supplies if you're doing this for a fundraiser.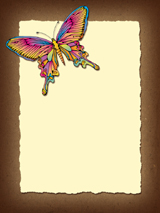 Make sure you can find envelopes in quantity that fit your Valentine prototype (unless, of course, your own Valentine ideas for cards include making Valentine "mailboxes" where you don't feel envelopes are necessary). Actually test it first -- put a prototype in the envelope to check. The added adornments may make it difficult to fit nicely. Stationary and paper supply stores have colorful envelopes in bulk. Conventional sizes are cheaper than odd sizes. You could also do an assembly line to make your own envelopes!
You may want to brainstorm Valentine ideas for themes that match the group. A group of quilters may want a quilting theme. A group of students studying the ocean may want Valentines themed around sea creatures. Other ideas for Valentine themes include spiritual themes (especially if being sold or given out to your church), local flora and fauna, feature a local artist's drawing (kids color it in and put on trim) or poet (see about messages below), hand-made paper with embedded local wildflower seeds, cartoon drawings, fairies and butterflies. Be sure to avoid copyright infringement on anyone's art or writing.
---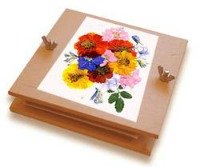 Make your own pressed flowers for beautiful cards or invitations!

---
Leave them blank inside for hand-written messages. They can have inside decorations, though. If selling them, another idea is to sell them with a separate sheet of original Valentine wording ideas so customers can hand write their own chosen message even if wordsmithing isn't their best attribute.

Valentine ideas for Valentine supplies include:
- hand-made paper
- stickers
- real pressed flowers
- wood-cuts
- custom made rubber stamp
- paper punches
- paper lace
- fabric store ribbon
- calligraphy
- stencils
- adornments from scrapbooking supply stores which can include metallic, sparkling and glass-like stick-ons
- tissue paper collages for "stained glass"
- rubbings
- fabric store buttons
- felt
- sequins
- and hand-coloring a pre-printed drawing.

You may want to rubber stamp the back of each Valentine with the name of your "Valentine Company." If you've featured eco-friendly paper or a local artist, mention that as well.
Here are a few Valentine ideas for bringing the project into the 21st century:
Look for eco-friendly paper.
Allow just a touch of computer into the project by printing out custom designed stickers to decorate the envelopes or to stick onto the Valentines. Hand-colored stickers, though, are another great Valentine assembly line project.
Allow a tiny bit of personal design to the assembly line work (never allowed in real manufacturing). For example, give a choice of different stickers or lace colors for each one to be chosen at the time of application, as long as it doesn't slow down the production.
---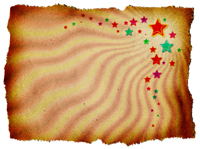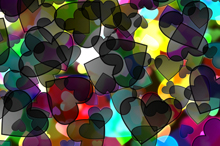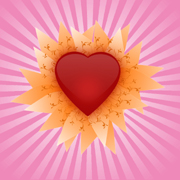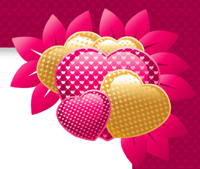 ---
Custom Search