Start a kids' camp -- make it popular and prosperous
Copyright National Lilac Publishing, LLC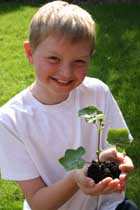 This is a great time to start a kids' camp. They can be extremely profitable and fulfilling if you like making a difference in kids' lives. I've started or helped facilitate many, including those for drawing, nature, creative writing, fitness and animals. I also have numerous colleagues who start and run kids' camps. I'll share my major tips below.

The popularity of camps for children and teens is on the rise in this new century as parents discover "nature deficit disorder" and the problem of too many electronics cutting into exercise, hands-on activities and real human interaction. Kids' camps are one of the truly great group activities.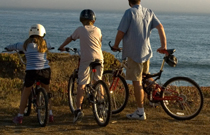 (Before we get to the tips below… If you've never run a kids' camp before, you may be interested in an affiliate manual, How to Start and Run A Wildly Successful and Profitable Kids' Summer Day Camp. It shows how to have a packed and profitable camp of any theme (and you can adapt it to other times of the year, such as spring sports or winter school holiday camps.)
Current trends and themes for kids' camps

These include fitness camps, new ways to help kids enjoy nature, sports camps utilizing more positive attitudes, non-competitive lifestyle sports such as roller skating and bicycling, and camps for teaching art classes utilizing both sides of the brain. Some may want to start a crafts school for cultural related crafts as society is also concerned that indigenous and local crafts and traditions are diminishing too quickly.

Foreign language camps that combine foods, dress, music and both sides of the brain are also popular as world travel becomes easier and a global economy emerges. But there are old stand-by themes, as well as niche themes for those seeking to start a kids' camp.
You may already know what your camp theme will be, but if looking for more themes to start a kids' camp, consider local history, cooking, circus, eco-farming, boating, organic gardening, woodworking and construction, chess, wealth and money, magic, secret agent, sewing, yoga, outer space, pioneer life and animal rescue.


Here are three important tips for making yours a success
1. Start a kids' camp slowly and build up experience and confidence

If possible, don't jump into the ocean until you have conquered the pond. Your confidence and business savvy will shine if you build up a strong foundation by starting small. For example, if you want to start a kids' camp based on spending a month in nature, start by offering to lead kids on a hike and picnic for the day through your local Parks & Recreation. Then build up to just a week-end, one-overnight camp. Offer a week-long nature camp, then go for the month-long.

2.Think out of the box when it comes to choosing a location

Public schools and your Parks & Recreation can offer good locations to start a kids' camp if you collaborate for mutual benefit. Schools and Parks & Rec like to offer many opportunities for their students and community. Schools already have parking, open spaces both indoors and out, the school itself may allow fliers to be handed out to the children. Parks & Recs often have quarterly publications they send out to the entire community listing upcoming activities.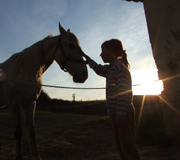 Or, perhaps you'd like to start a kids' camp to offer pony and horse experiences for children, but don't have access to a horse facility. Consider that children love to be near horses, and often heal from them, even if they don't ride them, and love to help animals. Contact a horse and pony rescue center to see if you could form a summer day camp for kids to come help out at the ranch, and perhaps adopt a specific pony for the summer.

3. Consider combining themes and adding perks parents love as a marketing strategy to create a dynamic kids' camp niche

I'll explain this with an example. When I put on a cooperative game day camp at our local elementary school, I marketed it with fliers not just saying that kids would get exercise, but that they'd also be training their minds to be more cooperative, something most parents really need help with. One parent who put both her kids in the camp exclaimed that the cooperative camp had stopped her daughter from "her favorite pastime at home of hitting her brother over the head."

So, let's say you want to put on a money camp for kids, teaching them financial savvy and about saving for long term goals (an affiliate, Creative Wealth International, has extraordinarily successful kids' money camp programs you can put on anywhere in the country). And you also know all kids love horses. So, you use the need to rescue a pony via the method described above as the group's money goal. They earn money for the healthy food and homemade grooming supplies needed to turn a neglected pony into a beautiful healthy one. Be sure to also market to parents that, along with becoming intelligent with money and getting to see animals, kids at your money camp will also experience the joy of giving and caring for something besides themselves… yet another thing parents need help with in a media-driven world bombarding them with self-indulgence signals.

So, what other money camp around includes live ponies or horses, and an extra bonus parents can't resist? Workable for both children and teens, this would be a camp kids would remember for the rest of their lives.
---
You may also enjoy
---
Custom Search