Small town Christmas in my hometown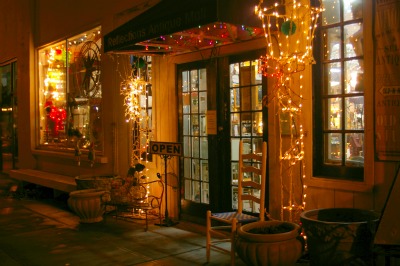 I love a small town Christmas, especially in my island home town of Anacortes, Washington.
Our celebrations follow many traditions of Christmas and touch on other winter holiday traditions as well.

There are a number of great group activities that take place in our small town Christmas which I'll list below. But my favorite one shown and described here happens every first Friday in December.

Anacortes has a strong art community within it. Even the non-artist town citizens embrace it.
And every Friday of every month, our small town downtown area opens up the doors of its shops and art galleries later into the evening than usual, snacks and beverages are put out for all to enjoy, and the town people gather to support the merchants and touch base with each other, much like a town square watering hole.

So, when it comes to the first Friday artwalk in December, that's the first day when the small town Christmas charm really reveals itself. Not only are the merchants and galleries all dressed up for the holidays, but there is a Christmas tree lighting with caroling and Santa Claus, and town criers and Christmas carolers along the streets. There are Christmas wreath and tree decorating shows, hot cider, cookies, hot chocolate, and cheese and wine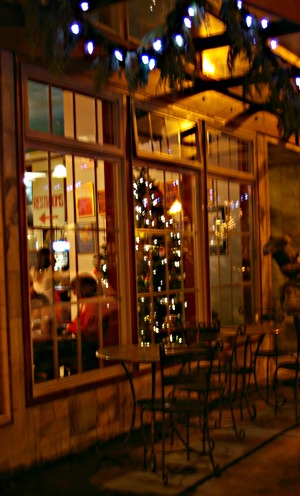 The restaurants are warm, cheerfully lit, and filled with town people or town visitors who will eat a meal, then go walk the streets afterwards.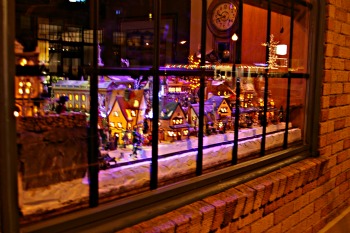 One year when my kids were in grade school, their teacher organized a caroling party during this town Christmas event. We hooked a wagon with hay up to a pick-up truck and drove slowly around the streets caroling.
The shop windows are glittery with a holiday feeling, and even the downtown bank (above) has a great display in its windows.

In just our little town, we have several independent bookstores. Here's a shot, above, of the Watermark bookstore in Anacortes during our small town winter holiday celebration.

Other great group activities during our hometown Christmas include:
The Wonderland Walk -- a lighted Christmas forest walk in Washington Park. A wooded pathway is lit with luminaries which lead to an enchanted forest full of lights, hot chocolate, campfire for roasting marshmallows, and hot cider.
A Celtic Christmas Celebration where the cost for admission is food donations.

Our library has a holiday storytelling for kids with free books and Santa reading the stories.
The Christmas ship parade.
The downtown Christmas street parade. My kids were in this several years. Once they rode their holiday decked out ponies, another year they were in that year's Christmas play, so their acting group rode in the parade.
Each year, the Anacortes Community Theater puts on a different Christmas play -- often a musical.
Our local dance school puts on a show of The Nutcracker each December in our small town.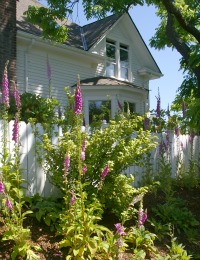 ---
Return from Small Town Christmas to Living in Anacortes, WA