New Year's in Anacortes
Our small town of Anacortes was humming along as usual on New Years' Eve with various bands and musicians performing in pubs around town. And the private family and friendship gatherings in homes around the island could almost be felt in the air, and certainly seen in the air at the stroke of midnight when the skies around town and around our farm lit up with rainbow sprays and bursts of light.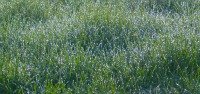 New Year's Day awakened to sparkling sunlight on dew-crystaled pasture, which I took a photo of as I warmed up my car and brought out the applesauce spice muffins I'd made for the day's New Years' potluck. Our winters can have many days in the 40s, but today's high would remain in the 30s.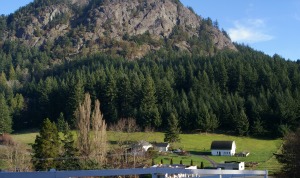 On the way to this New Year's gathering, I stopped and took a shot (above) of a nearby meadow at the foot of Fidalgo Island's Mount Erie.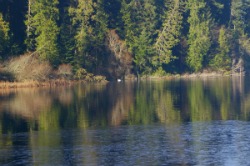 A little further down the road I took a photo (above) of Heart Lake. Parts of it looked like a mirror.
On this New Year's Day there began a procession of various great group activities in Anacortes. For myself, I had to toss a coin between some friends gathering in a home to make peace flags together, or a potluck put on by an Anacortes spiritual support group I've joined. I chose the latter. Anyone interested in strengthening their capacity to be in the "now" is welcome to join this group. We started the potluck by entering the warm lovely home of the hostess who lets us all gather there several days each month. She has a wooden-floored, fireplace adorned gathering room with a couch, various chairs plus cushions for those who like floor sitting.

Once at the gathering, we made ourselves comfortable in the gathering room after setting our potluck contributions in the kitchen. For an hour and a half, we did our form of "just being" together. Sometimes we'd all be silent, and any time a thought arose to be witnessed, that person would speak, with everyone supporting the presence or the now. It helps us take that intriguing but abstract idea Eckhart Tolle explains and actually practice it in a safe place, so we get stronger at it for when we're out in the real world.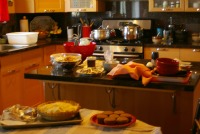 There were about a dozen of us there. Here's a photo of the potluck starting to grow! After our session, we gathered in the kitchen area for the potluck and good conversation. The hostess and a couple others are artisan soup makers, and pots were steaming on the stove. Another pot came in after I took this picture. Along with spice muffins and soups there was shrimp and cocktail sauce, beet salad, a shiny holiday kale salad, pasta salad, apple pie and a few other goodies.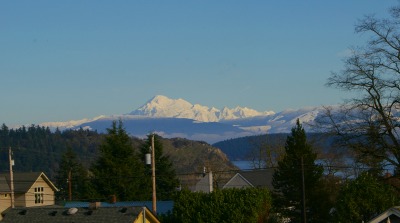 Here's a photo I took on New Year's Day of Mt. Baker from our Anacortes host's back porch. Living in an island small town, this is the type of views we see quite often even from right within the regular part of town -- water, other distant islands, boats, and when looking northeast -- majestic Mt; Baker. We only rarely get snow in the winter on our island, but we sure know where to go if we want snow -- even in summer!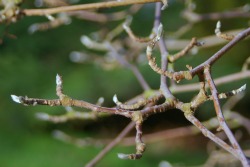 On our Fidalgo Island, though summer often comes late, spring arrives very early. It's New Year's Day in Anacortes -- and here's a shot of pussy willow buds already awakening in the hostess's front yard.

More great group activities near New Year's in Anacortes included

- Gratitude Soul dance at the Anacortes Center for Happiness up in the ballroom of the historic Keystone building.
- A dream interpretation workshop with a therapist who worked with Carl Jung's work.

- The monthly meeting of the Anacortes Sherlock Holmes Society at the Majestic Hotel Bistro -- a special meeting to celebrate the Great Detective's birthday, which is January 6.
- A couple of cooking classes in two of the downtown studios aimed at new ways to eat healthy -- since everyone likes to jump back into that for New Year's resolutions. One included instructions for making raw dehydrated crackers!
Some New Year's Day choices can change from year to year while others are solid annual traditions. Either way, I love small town holiday gatherings.

---
Custom Search
Return from New Years in Anacortes to Living in Anacortes, WA