Kids' spring activities can include hunting for a basket that goes beyond candy and commercialism
Copyright National Lilac Publishing, LLC

Kids' spring activities often include a hunt for an Easter basket. Here's Amy Rose's version of a spring basket hunt that celebrates childhood, the magic of springtime, and has the option of adding a spiritual slant if you choose. It can also be used for other kids' spring activities, such as a child's spring birthday or a celebration of the spring equinox.

(For Printable Easter Activities and Games which even shows how to make your own games look like professionally made ones, here's our affiliate resource.)

Amy's basket how-to:
1. Start with either a recycled basket from a second hand store or a fair trade basket. You can use soap and water with a little vinegar to clean a second hand basket. If fair trade, leave the label on and show the kids afterwards where the basket came from.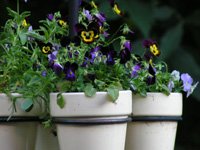 2. Instead of plastic green Easter grass, line the bottom of the basket with rainbow or spring colored tissue paper, usually available wherever there's gift wrap for sale.

3. Add a couple of inches of biodegradable curled excelsior wood packing found at craft stores. It looks natural and beautiful. (Both the tissue and wood packing can be re-used).
4. Kids' spring activities should include planting something live when possible, even if you just give them a bucket on the patio to plant into. Kids love to plant things. So put a live potted blossoming garden flower in the center of the basket. A single 4-inch potted pansy or Johnny jump-ups work well. If it's warm enough in your area for petunias or marigolds, those are wonderful also and will bloom all season. Just make sure whatever you get already has a few blossoms open. Make an indent in the wood packing to hold the flower pot in place.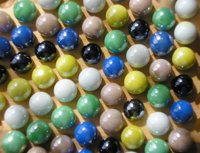 5. Fill around the flower with your choice of the following items. These actually encourage kids' spring activities beyond just receiving the basket. Garden stores and hobby and craft stores have most of these items. You may have to look in sports stores for the spring sports related items.
A seed packet of nasturtiums. These grow easily, quickly and profusely, and they're edible!
A bag of colorful marbles.
A magnifying glass for kids' spring activities that involve exploring nature up close.
A bag of polished stones. Kids love these, and having a collection of polished stones often inspires their own outdoor rock hunting.
A compass. Kids' spring activities means getting outside again and learning about the earth's poles.
Craft store birds and butterflies. These are often quite realistic looking and have wire feet kids can use to attach them to various areas in their bedrooms or to clothing.
A sports wrist band. Fun to wear once kids are more active outdoors, even if they're not involved in sports.
A small flower pressing kit.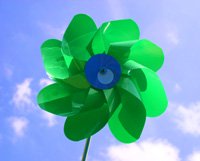 A pinwheel
White t-shirt and tie-dye kit in spring colors.
Smaller mint garden starts. Best planted in pots because they spread rapidly, mint begins its growth in spring. You can find peppermint, spearmint, even chocolate mint that will delight kids spring through fall.
Healthier spring treats: Homemade or health store items can include the naturally colored peanut Sundrops that are shaped like small colored eggs and homemade flower, egg, rabbit, chick and duckling shaped cookies. The ultimate eco-friendly dyed Easter eggs would come from pastured hens.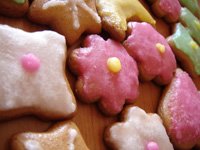 For something spiritual, include a new Christian cross necklace, a spring colored new bar of Celtic knot-shaped decorator soap, a Native American dream catcher, or any small trinket that speaks of your belief system.
Optional basket: Replace the basket with an outdoor gardening bucket.
For a variation on traditional basket hunting, organize the hunt as a treasure hunt with messages relating to spring hidden in various outdoor areas.
---
Custom Search