Fourth of July ideas & Fourth of July food for an old-fashioned yet post-modern summer holiday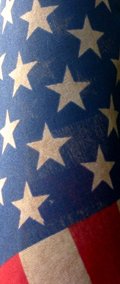 Copyright National Lilac Publishing, LLC

Seeking Fourth of July ideas that are both old-fashioned yet reflect 21st century values? Or, Fourth of July food that's traditional and crowd pleasing? Here's Amy Rose's article on hosting a great family-friendly Fourth of July gathering.
In some ways, the old fashioned Fourth of July that occurred near the turn of the 19th/20th century just may be coming back into fashion – with a twist. People everywhere are seeking to revive local community and cultural traditions. By default, much of the food and entertainment was local and organic.
Fourth of July ideas for kids & the young at heart
- Gunny sack races were once a staple among Fourth of July ideas. Kids climb inside the sacks and hop from a starting point to the finish line to compete in the race.

There were once ample supplies of used gunny sacks made from natural fibers. Today, though some are made of chemical polypropylene, the natural burlap ones are still available and even preferred for certain commercial uses.
Some outlets such as Oriental Trading Company even sell burlap sacks just for sack races. Plow & Hearth sells open weave jute leaf bags that you fill with leaves in the fall, and they compost along with your leaves. I haven't tried these yet for sack races, but if they're strong enough, they could double as Forth of July fun, then be used later for fall leaves.
- For the three-legged race, have kids help rip old sheets into three foot long strips to tie around ankles. Put children with partners, tie one each of their ankles together snuggly but not too tight.


- Wheel barrow races are for anyone with strong wrists!
For all of the above races, allow kids to practice hopping in sacks, wheel barrowing, or walking around tied together before the race (this part is sometimes more fun than the race). Then, as the race is about to begin, have the kids line up and do a practice start so all participants know exactly when they're supposed to begin, whether that be when someone blows a whistle, or completes the phrase, "On your mark, get set, GO!" Give prizes for participation rather than winning.
See also our Great Group Activities article on Outdoor summer bubble activities.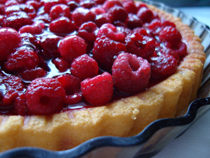 Fourth of July food

The best July Fourth barbecue: To some, Fourth of July food simply must include a barbecue of some sort. To make yours unique, use apple and alder chips for flavorful "food incense," or dry and crumble herbs like rosemary over the coals. Marinades made with honey are now believed to inhibit health concerns involved in charcoal cooked foods, and taste wonderful. You may also want to explore our affiliate Barbecue Secrets Revealed

Homemade, locally produced dishes along with group-made homemade ice cream makes for great old-fashioned yet 21st century Fourth of July food: Ideas include locally grown strawberries, raspberries and blueberries made into red and blue kabobs or red and blue pies, locally produced artisan breads and cheeses, and potato salad made from locally grown heirloom red, white and blue potatoes.

The hand cranked ice cream machine was invented by an American woman named Nancy Johnson in the mid-1800s, and homemade ice cream where everyone helped crank became a staple of old fashioned Fourth of July food. Try to borrow or rent a hand-cranked ice-cream maker if you don't own one yourself. Top white vanilla ice cream with local red and blue berries.

See also our article on potlucks.

What are Fourth of July ideas without fireworks?

Big firework displays have been around for a very long time. Also, naughty kids snuck behind the barn to make their own firecrackers. Today, the abundance of commercial backyard fireworks still cause injuries, fires and neighborhood noise that terrifies wildlife and pets from June through August - seemingly regardless of ordinances against them. Instead, enjoy backyard fireworks in moderation only on the Fourth of July itself. Animals can adapt to short term disruption much better.
Replace kids' desire to create with their hands by having them make Fourth of July crafts or other Fourth of July ideas such as decorating their bikes in red, white and blue to put on a backyard or neighborhood parade. A treasure hunt may also keep kids busy and happy.
Choose just a few backyard fireworks that will thrill the noise lovers and the color display lovers, then pack up for the nearest town or city fireworks display.
Scientists are working to find less toxic materials to replace the harmful potassium perchlorate that has been used up until now, so encourage that in your town with phone calls or letters.
Bring blankets to sit on and if possible, encourage teens to take digital memory photos of the group and firework displays instead of playing handheld video games during the show.
---
Custom Search