Elementary science activities – big picture to hands-on details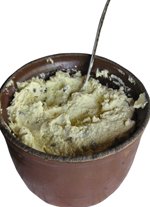 Copyright National Lilac Publishing, LLC

The elementary science activities described here are "full circle" activities, in that kids retain a deeper understanding, often for a lifetime, by integrating hands-on science group activities with the bigger picture of how science fits in to everyday life. Once you see this template, you can adapt other types of fun science activities for kids in a similar fashion.
As our affiliate author of 24-Hour Science Projects states, something that can be helpful with elementary science activities is that there are no long lists of expensive, illusive materials to track down. Kids can better learn to see science in their everyday world with everyday materials.
Optional field trip segment of this science project
To accompany the three science projects described below, go to agritourismworld.com and/or localharvest.org and find a nearby dairy that offers field trips for elementary students. Most of your choices will be cow dairies, but also look for goat dairies and even sheep dairies. One sheep dairy in Colorado allows kids to hold the baby lambs in spring, as this is actually important to the sheep's training – getting used to human handling because they will be regularly milked and shorn in the future. Though optional, this field trip segment of these elementary science activities is what takes the projects out of isolation and gives them a place in the real world.

Main elementary science activities
Describe the process of how fat solidifies when agitated with motion, and that with enough motion, cream from dairy animals creates butter. Then, describe how salt makes ice melt very fast and therefore releases very cold temperatures in the process of doing so. Finally, describe how milk is made up of fats and proteins, and when an acid, such as lemon juice or vinegar is added to milk, it can make the fats and proteins separate from each other.
You can also add a history segment to these elementary science activities by showing and explaining old-fashioned butter churns, as well as telling of the American woman (Nancy Johnson in 1843) who invented the crank ice cream maker. Especially good in the sense that students will learn of a woman inventor who was also a very savvy business person.
The 3 hands on science activities
You'll make three quick dairy products as a group activity: 10-20-minute butter in a jar, 5-10 minute ice cream in a bag, and 60-minute cheese. All recipes are below.
Heavy dairy cream is needed for the butter and either whole cow, goat or sheep milk works best for the ice cream, but if you have students with dairy allergies, you can make a cheese option with soy milk instead so they'll have at least something they can try eating. You might want to ask their parents to bring a dairy-free ice cream and butter replacement for the day of the elementary science activities so they can enjoy similar foods once it's time for taste testing. Remember that some kids who are allergic to cow's milk can eat goat dairy, so check with their parents.
Elementary science activities #1: Ice cream in a bag
For every two students, you'll need both a zip-lock quart plastic bag and a zip-lock sandwhich bag, a half cup milk, a tablespoon of sugar, a half teaspoon of vanilla extract, six tablespoons of salt, and an ice cube tray of ice cubes (about two cups).
Mix milk, sugar and vanilla, and pour into the smaller sandwich bag and seal it shut completely. Test to make sure it doesn't leak. Then, put the ice cubes and salt into the larger plastic bag. Squeeze and shake to evenly distribute the salt into the cubes, then quickly put the smaller bag into the larger bag with the cubes and seal the larger bag shut, testing to make sure it doesn't leak. (Double bag if you detect any leaks in either.)

Now, both students take turns shaking the bag with both hands for five to ten minutes, or until the ice cream has formed. (Students may want to use a towel to hold the bag if their hands get cold.) Once formed, remove the smaller bag, and very quickly wipe off the salt on the outside of the bag before opening it and serving to keep from getting salt into the ice cream. If you rinse the bag with water instead, it can diffuse the ice cream you've just made.
Elementary science activities #2: 20-minute butter in a jar
On-farm butter churning used to be a regular chore, and kids learned about chemistry from the process. Here's a quick version for your classroom or group. For up to approximately twenty students (less kids works fine, also, you'll just have extra butter which keeps well in the refrigerator), fill a sterilized glass quart jar half way with heavy cream. Put lid on tightly. Have students take turns shaking the jar carefully with both hands until a lump of butter forms and takes the place of most of the liquid, usually ten to twenty minutes.

Remove lump of butter and place onto cheese cloth, then squeeze out all excess liquid over a sink or container. Put butter into a large dish, sprinkle in a half teaspoon of sea salt, then have students take turns mashing and smashing the butter with a clean spoon to both mix the salt, and squeeze out any remaining liquid, which should be poured off. Serve on whole grain crackers.
Elementary science activities #3: 60-minute cheese

Microfarms and eco-farms today are returning on-farm cheese-making to their farm's products. This group activity not only adds to your students' science understanding, it introduces them to a food business livelihood.

This science activity does not work with "ultrapasturized" milk. Heat a gallon of milk just to boiling, stirring constantly to make sure it doesn't burn at the bottom of the pan. Have a student measure and pour in a half cup of lemon juice very slowly while you continue to stir slowly. Remove from heat and let sit for up to 15 minutes until chunky white solid curds separate from the liquid whey. Pour curds and whey into a cheese cloth lined colander with something beneath to catch liquid.

Have students take turns squeezing out excess liquid either with wooden paddles or by squeezing and wringing.

Mix in about a teaspoon of sea salt and a teaspoon of another flavoring you think your students would enjoy, such as dill seed. Check for taste and add more if desired. Then have students take turns kneading the curds by pressing, gathering into a ball, and pressing repeatedly until the mass feels smooth and spreadable. Spread onto whole grain crackers.
---
You may also be interested in
Creative & Educational beach activities
Host a home food preservation party

---
Custom Search