For a barter exchange in your neighborhood, here are tips and unique twists to make it the best
Copyright National Lilac Publishing, LLC

A favorite informal barter exchange story goes like this: A mother of three teen girls was frustrated because her daughters always wanted a different prom dress for the many formal dances they attended, and refused to wear their own sisters' leftovers.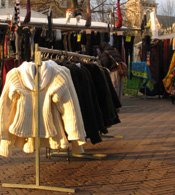 She and her neighbors set up a "community closet" at their local community house for once-worn prom dresses and other clothes. Now the kids and teens in the neighborhood can select from a large supply without spending more cash.

Neighborhood bartering clubs can naturally lead to enjoyable and valuable group activities

A more elaborate neighborhood barter exchange can cover many goods and services (see the brainstorming list below). A larger barter exchange is where people with various goods or services determine the value of what they have to offer, and then "deposit" it into a barter exchange list, also telling the exchange what they need in return.
A human coordinator, or sometimes shared barter software, is used to match the products people want to trade with those who need them.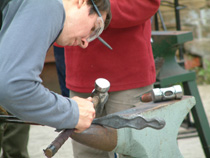 Remember you can barter services as well as goods

Direct trades between two people are rare. For example, one neighbor may be able to offer dog sitting, and needs a porch step repaired. But the neighborhood handyman doesn't have pets, and instead needs to trade a place for his uncle to store his boat when he visits for a month in August, but the woman only has a tiny yard. He'll need to get what he needs from a different person who may not need handyman work. Because of this, a variety of both goods and services are pooled for people to choose from.

Neighbors who want to start a barter exchange can start by brainstorming what they have to offer and what they'd like in return.
The brainstorming list below can help discover valuable bartering possibilities:
Handyman work
Window washing
Home baked goods
Organic preserves
Your professional services such as dentistry, massage, hair styling, carpentry, mechanics.
Babysitting
Tutoring
Adult workshops
Mending/sewing
Lawn mowing
Weeding
Childcare advice from elders
House cleaning
Laundry services
Clothing
Toys, bikes, books, movies, music
Pet sitting/dog washing
House sitting
Giving rides/doing errands
Your own art or hobby: pottery, photography, jewelry
Garden produce
Firewood
Musical entertainment
Visiting or checking up on an elderly neighbor
Making kids' birthday party piñatas
Organizing and facilitating a toddler's birthday party
Teaching French or ceramics only during the winter
And here's a twist on barter exchange products:
Don't forget temporary "rentals" and services. This means your stored items may not have to be given away, and can still earn exchange credits for you: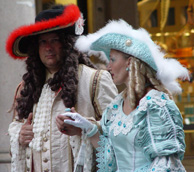 A stationary bike January through March only
A lawn mower use or service for a month while the owners' is getting repaired
A tent for just a week
Extra homemade pies and cookies for visiting relatives just over Labor Day
An attic full of costumes for one-time costume parties
An apple press for an October weekend.
What do you have you don't mind lending, but prefer not to give away? What service can you do occasionally but couldn't do year-round?
Tricks for generating goodwill

- Treat your barter exchange members like their well-being matters, and remember the bakers dozen rule. Choose the most beautiful oatmeal raisin cookies from the batch you baked for the barter exchange recipient who asked for a dozen, and give them 13 instead of 12.
- Communicate as you go along, even if the recipient doesn't seem that interested. Most of us know how valuable our carpentry work is, but untrained people may think it's a matter of doing a little simple hammering and may not know why an hour of carpentry is worth their hour of laundry work (and visa versa). Show them how you're using a level to make sure it's done properly and using specific nails to make sure they don't rust out in a year.

Wrap your pie in pretty tissue and insert a list of the carefully chosen ingredients in the recipe, telling them you made sure you timed the baking so it would be as fresh as possible. Let them know you used the gentlest laundry cycle and natural laundry soap, made sure the colors were done separately and the clothes weren't folded until they were thoroughly dry. Not in a bragging way, but in a "you matter to me and I'm looking out for you" way.
- If "renting," return the owner's product in better condition than when you got it. Clean the lawn mower until it shines, clean the tent with natural cleaning products made specifically for that type of tent until it looks and smells brand new. Make sure you use only proper cleaning products for the rented item and have permission from the owner to use them. The wrong soap on the wrong item can severely damage it.

- On the rare occasion you cause damage to the product, don't just shove a ten dollar bill to the owner and walk off. It's the time as well as the money that causes ill will. Offer to take the costume in to have it steam cleaned (don't do this without permission!) or donate some of your bartered goods for a neighborhood mechanic to fix the flat tire. Check up and follow through until all are satisfied. If renting will be part of the bartering club, it may be best to create a system of damage depositing upfront.
Very important to remember with barter exchanges:
- Thoroughly look over items you borrow before taking them and make sure you both agree in writing on damage that's already been done to the object. An owner can honestly not notice a scratch that was already there until it's returned.
- Look over your own items you plan to rent out, and make a written list of any imperfections you already know about. If the motor is a hundred years old and could die at any minute, be honest about this and know the eventual repair is really your responsibility, even if it finally dies in the hands of a renter.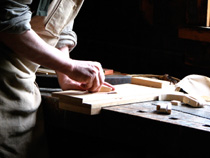 - One person, or a committee, needs to keep a file and match up the various bartering "deposits" and oversee the trades. It can be time consuming for one person, or for a committee. That's why barter software is sometimes handy. But this task can also be one of the bartered goods for a very organized person with good people skills. If that's you, clock your time and meticulously note all that you did in that time so you can show others exactly what happens during the hours of barter club management, and why you're eligible for that many hours of shopping for other bartered goods and services.
- Some elaborate barter clubs also charge membership fees and yearly dues and turn them into businesses. See the link below if you need to learn the ins and outs of a more serious bartering organization.
- Also, be sure to know and follow updated and local laws for neighborhood barter exchanges. They change often, and include laws for taxing bartered goods, liability concerns especially regarding handyman work, and possibly a club charter and local license. Here's where you can get more free barter exchange information.
---