Apartment management (or even the residents themselves) can create apartment activities for better resident satisfaction
Copyright National Lilac Publishing, LLC

Good apartment management means happy tenants love where they are, pay rent regularly, feel safe, and the apartments attract the best possible tenants the landlord or tenants themselves could ask for.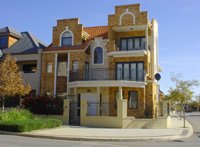 According to organizations that specialize in apartment owners' success, a sense of community is the best way to ensure resident satisfaction.


Apartment management that creates a sense of community
I have lived in apartments, have relatives and friends in apartments, have been a landlord, and I research what makes communities really succeed. When it comes to attracting and maintaining a satisfying lifestyle for both landlords and renters, a strong sense of community with various group activities and other perks are present. And in some cases, the renters themselves gather to create safety and community spirit.
Apartment group activities and methods for sense of community
Space for a community garden. Tenant community gardens are growing in popularity, sometimes even making headline news! The American Community Gardening Association can help you organize one for your apartment complex.

Sunday afternoon or monthly evening forums for interesting speakers. Perhaps speakers on low-budget travel, local fresh food sources and cooking, or how to grow herbs or tomatoes in balcony containers.
Indoor playroom for kids open for organized kids' groups such as Campfire, Scouts of America, and so forth, ensuring wholesome activities and supervision. A resident-funded childcare provider and assistant can also be hired during after school hours and one Saturday a month for parents to get away and do shopping and errands.
A pet sitting business and/or a dog walking business operated on the property. Happier residents, happier pets, less damage to property.

Healing center or at least weekly healing days in a shared-activity mess hall when groups of massage therapists, body-stretching coaches, yoga instructors, Reiki therapists and so forth show up for pre-registered tenants.

Group excursions from the apartments. Whether bus trips to minor league baseball games, concerts or museums, monthly trips to nearby excursions are offered to and from the complex. Residents sign-up and pre-register so landlords have money upfront and know enough will attend.
Group activity rental space. Apartment residents want to share their homes with friends and relatives for occasional daytime gatherings, but don't have the large yards to do so. Either outdoors or in, the opportunity to rent facilities for larger gatherings is often appreciated.
Apartment market. Apartment dwellers get a chance to earn a sideline income or fundraise with bake sales, houseplant sales or other methods when the apartment complex holds an occasional apartment market day. Apartment management makes sure enough potential customers attend by promoting the event, offering other forms of crowd-drawing entertainment besides the vendors such as clowns, musicians and magicians, and perhaps busing in civic groups or senior citizens.
Lower cost resident group activities:
Without a larger budget or mess hall, apartment management or residents themselves can at least hold parking lot potlucks in nice weather, or organize no-cost group activities such as evening walking clubs or book groups where residents trade using their own apartments as meeting places.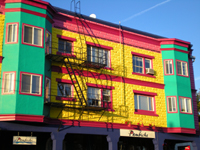 Increase real estate cashflow with top notch real estate financial software

---
Custom Search