Resource for groups interested in writing books for children that get published with royalty publishers
Copyright National Lilac Publishing, LLC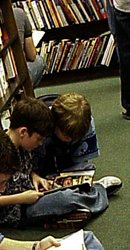 Writing books for children that succeed in publication is one of the most desired careers in the world. It's a sideline career for me now and my plan is to spend my golden years mostly as a children's author.
Children's book sales are doing well, in spite of the recession. And publishing with royalty book publishers is alive and well, as Harry Potter, How to Train Your Dragon, and Twilight have shown.
Though writing is essentially a solitude project, writers have always gathered in groups for inspiration and group energy.

But years ago I started a writing group based on actually getting published and succeeding professionally, rather than basing it on reading aloud for critique. I was surprised at how many people enjoyed and benefitted from that group.
I went on to write for national magazines and become a writing coach along with writing for kids, and now I've affiliated with children's author Robyn Opie, who writes full time for kids with more than 70 published books and two in the making for films. The links on this page lead to hers, where she has an excellent at-home program for teaching groups or individuals on that illusive art of writing books for children that get accepted and published.
So many people think it's easy to write for kids. But as Robyn says, writing books for children is only easy after you learn how. You and your writing friends can now gather and follow her lessons and become your own mini-writing school that creates professional children's writers, right in your own home town.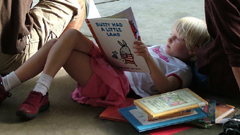 Robyn covers it all, and she's especially good at teaching how to "show instead of tell" when writing kids' books. Once this skill sinks in, your writing will take on a new energy and you'll start to see why more than 90% of people fail with children's writing, and why you're now on the road to success.
---
You may also enjoy
Starting your own publishing company

---
Custom Search