Here's some wedding inspiration for your period-themed ceremony
Text copyright National Lilac Publishing, LLC. Photos copyright Recollections TM.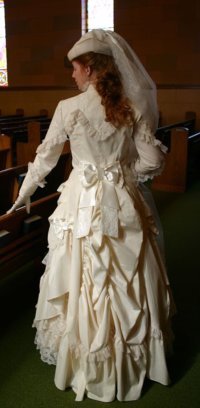 Looking for wedding inspiration? Here's an overview of the 100s of stunning romantic and unique custom-made attire and accessories for those seeking the look of historical royal to vintage wedding dresses for brides, and a treasury to choose from for bridesmaids, mothers, flower girls, accessories, and even some guys wedding attire.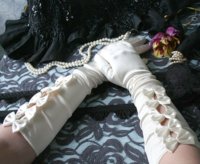 You'll find the rest waiting for easy and inspirational perusing at the home page catalog of our affiliate. Click on any photo to go to the historic and romantic attire home page.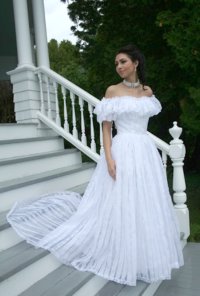 Formality choices evoke a range from a simple stroll through the prairie to the most elegant ballroom extravaganza.
Historic eras include Edwardian, Victorian, Civil War, Regency and more
Historical bridal accessories add much to the overall effect...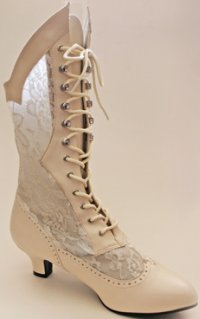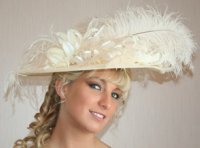 ---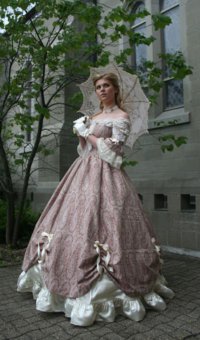 In this day and age, brides don't have to wear white --
although many like to. Even in the olden days, not all brides could afford a new white gown. Calicos, off-whites, pastels and so forth can be stunning for wedding ceremonies.
Also, the bride can wear a formal white gown appropriate for the era of her period them, while the bridesmaids were calico or cottons of the same era.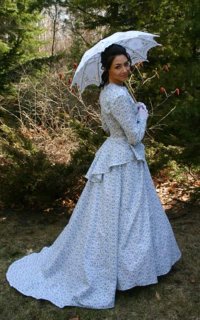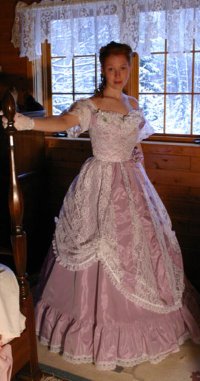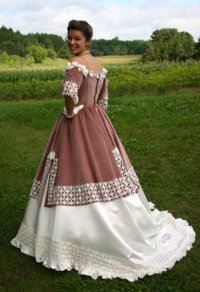 Simpler cottons also look beautiful on brides...