Anacortes gathers to support local singer's send-off for national audition.
In my hometown of Anacortes, Washington, we have an "Anacortes People' Facebook page. Only locals are allowed to see and use it. It's here where we ask about suggestions for good plumbers or state that we have a used piano for sale.
It was here where I read about a married mother of two older teens whose family was supporting her desire to audition for The Voice television show.
She wanted to get more practice in front of a live audience, as well as possibly raise donations for the trip.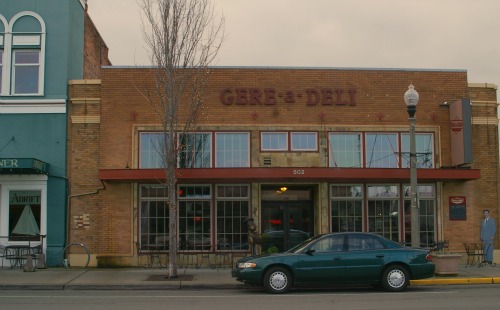 So, Gere-a-Deli, a local family owned Anacortes deli since 1981 that's usually closed on Sundays, opened its doors for this event one Sunday afternoon. Coffee, tea, and light snacks of crackers and cheese were served. There was a basket for donations, and soon fives and tens were filling it up. About 30 people attended.
Once we were all settled, the singer and her guitar-playing friend went up to the microphone area set up in a corner of the deli. She told about her life history. Of how she was raised and the mistakes she'd made in her life, and what led up to this moment of auditioning.
Then she sang about 6 songs for us, including the two songs she had picked out for the audition. Since it was a "real audience" yet more casual, it seemed to be very good practice for her to experience being in front of an audience but not as nervous as she'd be had it been a formal audience for the first time. At one point, an error occurred between her and her guitar player, so she started over a few times. This was a valuable chance to work out the kinks before the real thing.
It was a great group activity and a unique way to spend a Sunday afternoon.

---
Return from Support for Anacortes Singer to Living in Anacortes, WA