Template for Elementary Multiage Classrooms
Copyright National Lilac Publishing, LLC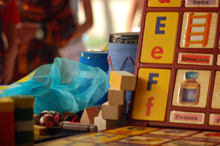 Multiage classrooms (or multi age classrooms) were once gaining ground and showing promise, and as the current backlash against too much standardization continues, multiage education may eventually go through a renaissance for public schools. Private schools, charter schools and homeschooling groups have continued to use them.

A very successful multi age classroom model:

I was lucky enough to help research, develop and implement an elementary-aged multiage classroom template for ages 8 to 12 which was shared and taught to teachers across the country. It even caught the attention of a Japanese educational system, which called for a live interview of the teacher. Low students were becoming good or even gifted, and gifted kids were going even further.

(NOTE: Some people spell it multi age classroom, so we'll use both spellings in this article for search engine purposes.)

The multi age classroom's template:

This template is for a multiage classroom that used flexible grouping within the classroom for various subjects, yet age-level grades (3rd, 4th, 5th and 6th grade) were still used for the grading system because the rest of the school district used them, allowing the classroom's students to blend in better with the rest of the school using traditional age-level grading methods.

In most classrooms, kids do a combination of whole group activities, small group activities, and individual activities. In this class, therefore, there were times when the whole class participated in the same project, times when grade-level appropriate small groups gathered (regardless of age - flexible grouping was used), and there was time for individual work.
Here's the weekly template for multiage classrooms of 3rd—6th grades to use for adapting to your lesson plans. Four grades is the maximum for this template, and for that, volunteers or para-educators are helpful. But you can adapt it to multi age classrooms that contain less than four different grades with time and room to spare.

- Monday: Focus directly with the groups doing traditional 3th grade work, using flexible grouping for each subject, while the others do independent study on assignments given to them on their grade-level meeting day (see below). You'll assign new lessons, go over past ones, and give one-on-one attention to these small groups.

- Tuesday: Same only focus on 4th grade level work, while others work on their grade-level assignments (volunteers are helpful for those working on assignments given on their meeting day while the teacher meets in the small 4th grade level group).

- Wednesday: Same only focus on 5th grade level work.

- Thursday: Same only focus on 6th grade level work.

- Friday: Use this day for multiple purposes, for example: 1. For focusing on individual student projects including those for individuals under the norm of traditional 3th grade, and accelerated learning for individuals above 6th grade. 2. Use it as a make-up day for school holidays that fall on Mondays. 3. Focus on whole class, whole brain, subject-integrated activities.

Fridays are especially good days to invite senior citizen or other extra community volunteers to give one-on-one attention to students doing individual projects. And, it helps bring the spirit of intergenerational diversity and "village" into multiage classrooms.
____________
Also of possible interest from our affiliate: "Create the Ideal Classroom" by award-winning veteran educators: Marjan Glavac, Paul Jackson and Joe Martin.
---
Custom Search